In this guide you will discover the best and most efficient farming routes and zones to gather Terocone quick and easy in World of Warcraft: Burning Crusade Classic. Have fun!
Farming Terocones in Terokkar Forest
Terocones are also available in Shadowmoon Valley, but the in Terokkar Forest is the best route to farm it. Here it is recommended to collect all other herbs on the way as well, otherwise the round will end too quickly.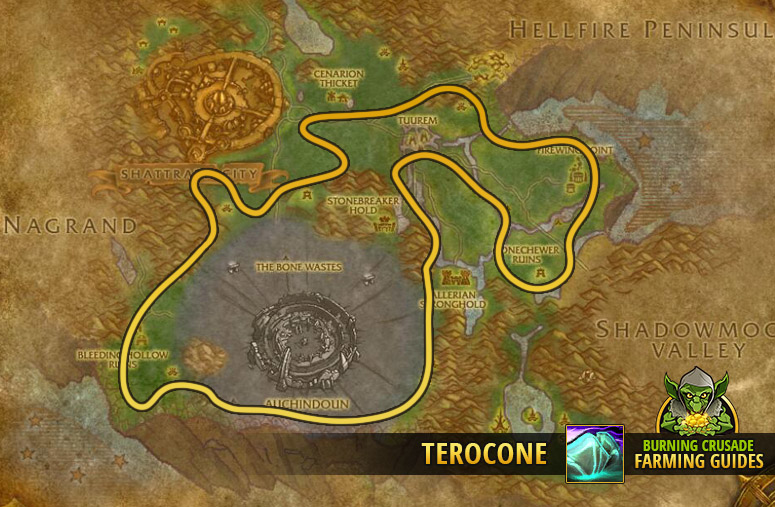 ---
For suggestions, improvement proposals or in case of finding a bug you are
welcome to contact me on my Goldgoblin Discord. Thanks a lot!