This guide shows you one or more of the best and most efficient routes to farm Unverwüstliches Leder and is exactly what you need if you want to farm this leather yourself instead of spending your gold on it.
If you have never skinned before and you want to know how to level your Skinning fast and easy, take a look at our Classic Skinning Leveling-Guide!
You need at least Skinning 280 to get this leather.
We recommend you to start your skinning adventures with empty bags. In order to skin them, you have to loot them and most of the time you get a lot of grey, useless stuff that will fill your inventory pretty quickly.
Blasted Lands
This zone is the best one to farm Rugged Leather. Go there and kill and skin Ashmane Boars and other beasts like Snickerfang Hyena, Felhounds etc.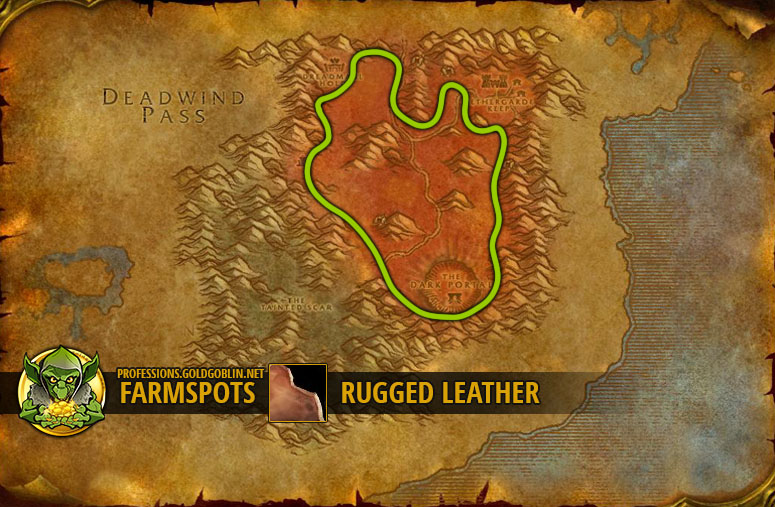 Winterspring
Ice Thistle Yetis in Winterspring have a 60% chance on giving you Rugged Leather, so expect a lot of Thick Leather aswell.
---
I hope you had fun with this guide!
You can send me suggestions for improvement or mistakes in my GoldGoblin Discord.