In this guide you will discover the best and most efficient farming routes and zones to gather Felweed quick and easy in World of Warcraft: Burning Crusade Classic. Have fun!
Farming Felweed in Blade's Edge Mountains
By far the best area to farm Felweed are the Blade's Edge Mountains. In this area you can find mainly Feelweed, but also Dreaming Glory and here and there a rare Nightmare Vine (rather affects the camps in the north and south of Ogri'la).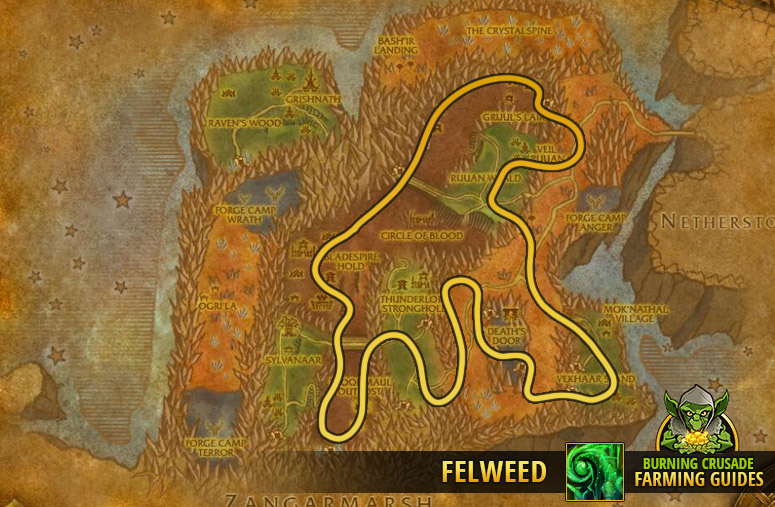 Farming Felweed in Nagrand
Blade's Edge Mountains and Nagrand are so good because you won't find any herb species other than these two, which makes farming very reliable. Nagrand is a similar good area to Blade's Edge Mountains, but you will only find Felweed and Dreaming Glory here and no Nightmare Vines.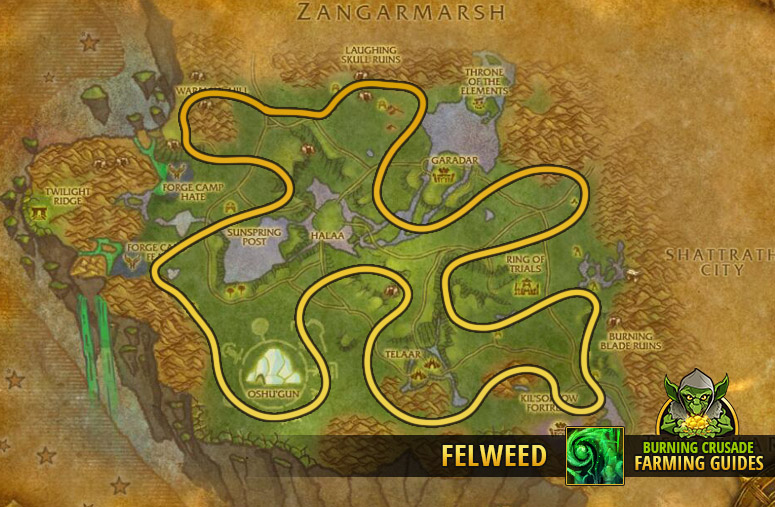 ---
For suggestions, improvement proposals or in case of finding a bug you are
welcome to contact me on my Goldgoblin Discord. Thanks a lot!