In this guide you will discover the best and most efficient farming routes and zones to gather Mote of Shadow quick and easy in World of Warcraft: Burning Crusade Classic. Have fun!
Farming Motes of Shadow on the Hellfire Peninsula
Basically, the best place to farm Shadow Particles is the Arkatraz dungeon, but if you don't have a group handy or prefer to farm alone, you can fall back on the Voidwalkers on the southeastern Hellfire Peninsula.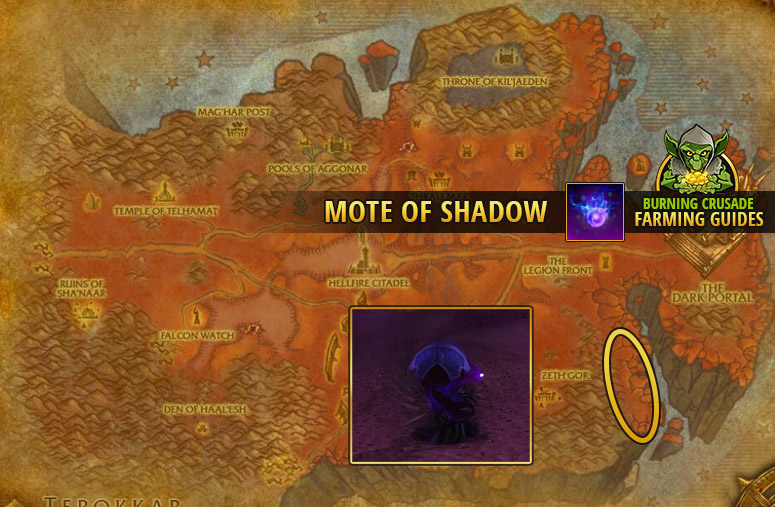 ---
For suggestions, improvement proposals or in case of finding a bug you are
welcome to contact me on my Goldgoblin Discord. Thanks a lot!