In this guide you will discover the best and most efficient farming routes and zones to gather Mote of Life quick and easy in World of Warcraft: Burning Crusade Classic. Have fun!
Farming Motes of Life in Zangarmarsh
If you don't want to farm life particles with a group in dungeons (talking about the Underbog here), then the Zangarmarshes and the giants that cavort along the southwestern mountain range are the only good options.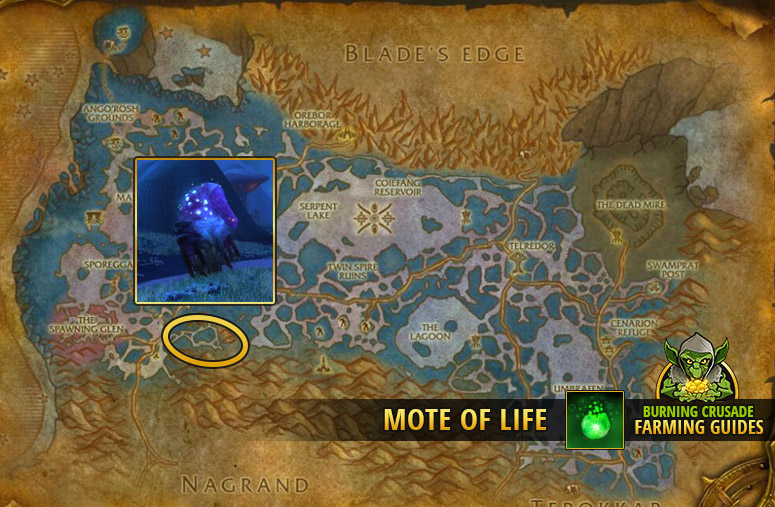 ---
For suggestions, improvement proposals or in case of finding a bug you are
welcome to contact me on my Goldgoblin Discord. Thanks a lot!